The question is Who is legally allowed to do hair transplants? the first and foremost valid query to be done by any aspirants or clients looking for Hair Transplant procedures to be performed on them for hair loss and genetic baldness. It has been noticed that unlike many other countries India is also a highly unorganised market for Aesthetic procedures.
Who is doing a hair transplant?
OT technicians, people with just a bachelor's degree in dental, Homeopathy & MBBS are performing hair transplant cases which are highly illegal as they do not have surgical grooming or surgical training. According to the NMC norms, a clinic's operation theatre should be well equipped with all the facilities to carry out hair transplant cases. The clinic or centre where a hair transplant should be registered as a day-care centre under the hospital's act, with a post-operative recovery room, proper OT bed, light, oxygen cylinder and other prerequisites. OT technicians generally should be nurses who have all the knowledge and studied OT norms and can identify surgical instruments, injections, and their care.
still, the question is remain Who is legally allowed to do hair transplants?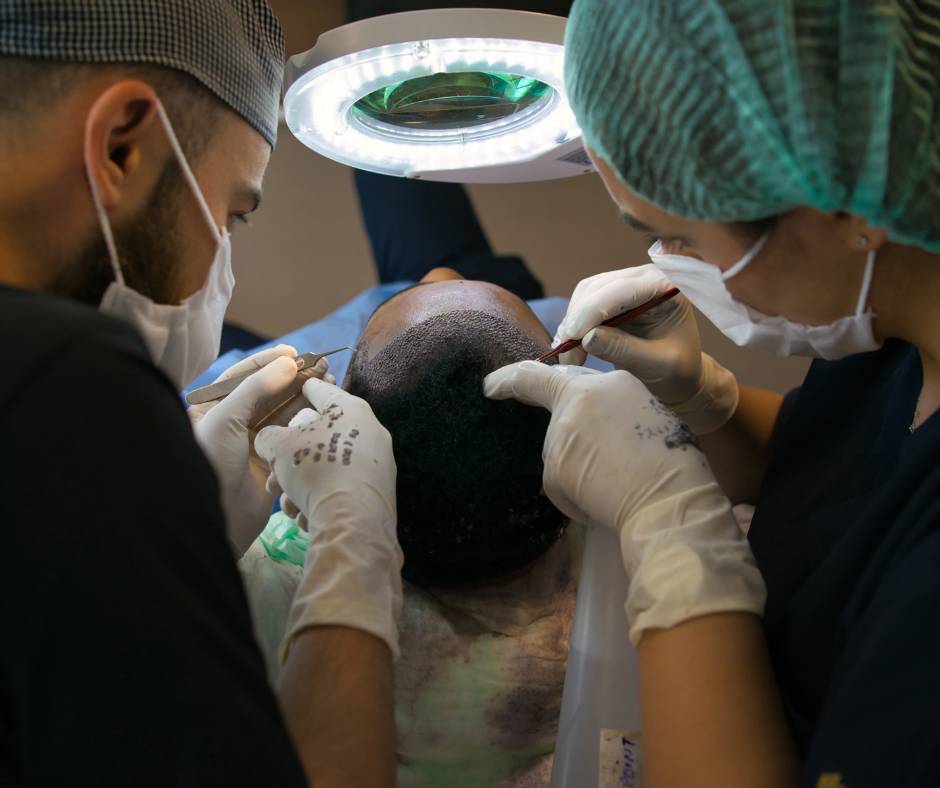 It has come into the limelight that people post watching YouTube videos have started performing hair transplant cases which leads to complications and has also caused fatal life threats in metro cities. This is also an important question. Many clinics, especially local single clinics, get doctors who come in for a couple of days, do the procedure and then disappear. If the patient has any problems, he cannot get to the doctor who has done the process. fly-by-night doctors are not actual experts, they are almost universally doctors who are beginners or who are not successful in their cities and try to get patients outside. An expert doctor does not have to look for clients or patients, patients will come looking for him. These fly-by-night Doctors come to different cities, perform, and vanish post that and you cannot even trace them later any post-operative requirements.
Legally who can do a Hair Transplant?
So according to NATIONAL MEDICAL COMMISSION (NMC) rules, MCH Plastic surgery, Diploma in Dermatology, MS ENT, MS General surgeons & MDS Oral & Maxillofacial Surgeons are allowed to carry out hair transplant procedures.
Read More about-
How does Testosterone relate to Hair Loss?
Hair Transplant Cost-Need To Know