Celebrity Hair Transplant is no more taboo and is considered the safest way to gain natural growing non-maintenance hair. No, since celebrities like sports individuals cannot all the time take care of their hair as sports is their mainstream activity in life, it became necessary to achieve non-maintenance hair.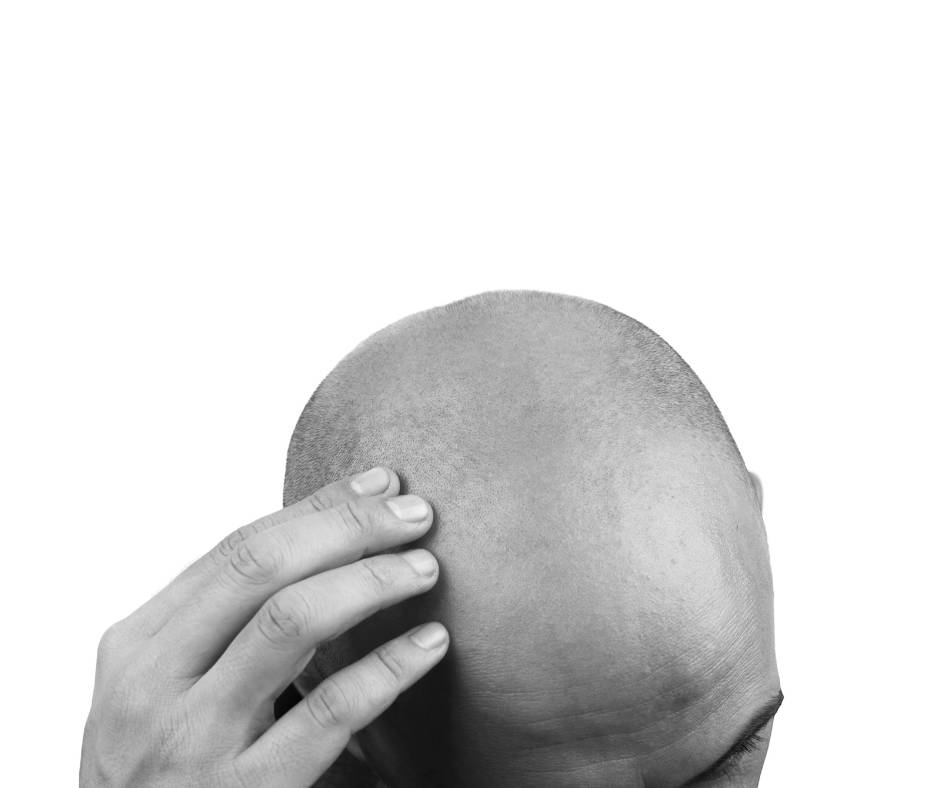 Cricketers and Hair Transplant
Cricketers wearing helmets, soccer players playing for 90 minutes continuously, sweating, heat etc conditions affect their hair growth. A lot of Indian players from the current team and in the past have undergone hair transplants and achieved a head full of hair without any side effects. Soccer players from the English premier league, Spanish la Liga, Bundesliga, and Italian Serie A also have undergone hair transplants as it doesn't affect their lifestyles or sports careers as well. As a hair transplant is a 1 or 2 days job anyone can get it done in their free time and get the lost hair back.
Why Celebrity Hair Transplant
The growing demand for media attraction and the attire to be maintained socially makes sports personalities more conscious of their looks and can't afford to deviate from the same. Safety and hygiene are what they are more concerned about when it comes to undergoing Aesthetic treatments where the performance in their sports cannot be compromised at any cost. At Looks Studio, we not only restore the confidence of individuals but also cater to all classes of clients from any economic background, ethnicity & profession. Looks Studio India has performed procedures on sports individuals, with medical backgrounds, entrepreneurs, politicians etc. We understand the actual requirement and perform cases based on the expectation alignment stated. Most of the sports personalities came to Looks with the issue of losing confidence which started affecting their performances, the growing development in hair transplant methods and now the 5th generation Bio integrated FUE made it easy for any busy individuals to get the procedures done and get back to regular matches and practice, that means no downtime. A visit to any Looks Studio across India will resolve the issue or even on privacy issues we arrange home visits for a consultation.
Are there any side effects of Celebrity Hair transplants?
The general side effects of a hair transplant method are mostly the visible outlook of the individual post-procedure along with some sensational disorders like tingling on the scalp, itching while healing on the donor site, the possible scabs which appear, or mild swelling on the face and around the eyes, shock loss etc. Having a hair transplant is among the dreams of men and women whose hair has started to become sparse or shed. In recent years, the demand for hair transplantation has increased so much that the issue of risks associated with hair transplantation or side effects of hair transplantation has started to be investigated a lot. The most common side effect after hair transplant operations is scarring. Other side effects besides these include Possible infections, Growth of pus in crustal areas in the area where surgery is performed, Inflammation of the hair follicles pain in the hair follicles and scalp, reddened swelling and itching, Bleeding and loss of sensation in the scalp. In light of research and experience, side effects such as exposure to serious diseases, brain damage, or cancer caused by hair transplantation cannot be mentioned. Like many surgical operations, hair transplant procedures that will be performed in sterile clinical conditions carry almost zero risks. Long-term side effects experienced after hair transplantation can be called permanent hair transplantation side effects. However, all possible side effects can be solved thanks to the latest techniques and experienced doctors in Looks studio.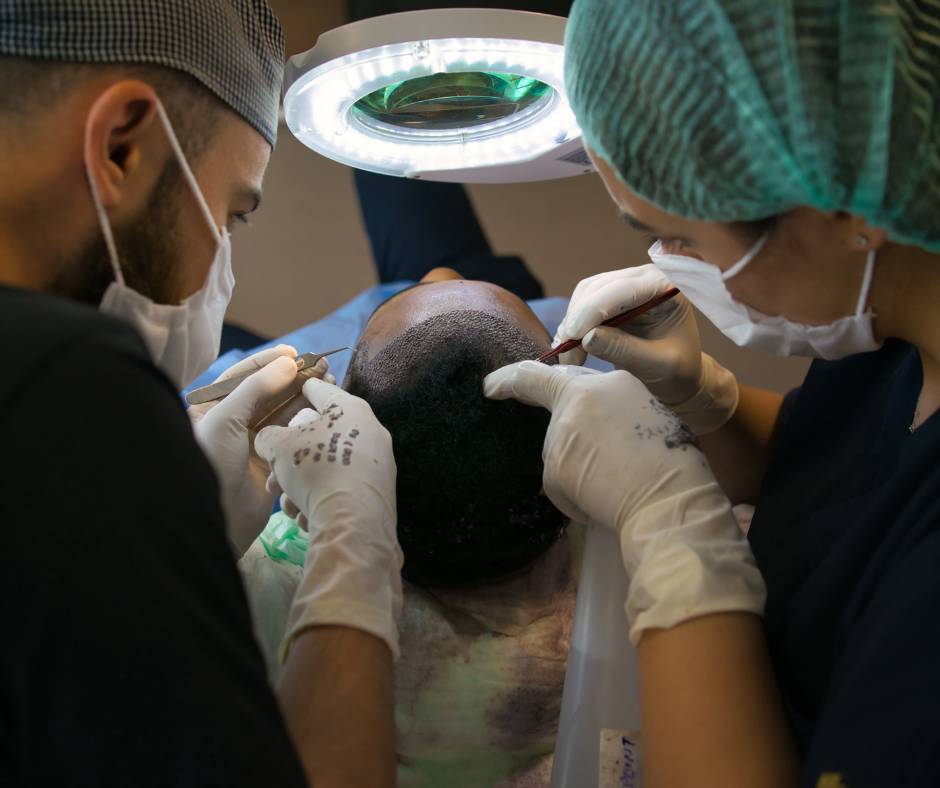 Problems such as redness of the scalp, loss of sensation, minor infection, and crust formation can include short-term side effects. The dermoid cyst problem caused by opening the channels too deep in the conventional FUE method and planting the hair follicles too deep is another problem that can be corrected quickly. Environmental hair loss can occur as a result of damage to other hair follicles located in the skin areas where hair transplantation is performed or hair follicles are collected. In addition, hair that grows in the wrong direction due to faulty transplantation can also be considered a long-term side effect. One of the side effects that are most likely to occur after hair transplant surgery is infections. A surgical operation that is not suitable for a person, a lack of proper care after a hair transplant, or blows to the scalp is among the causes of infection.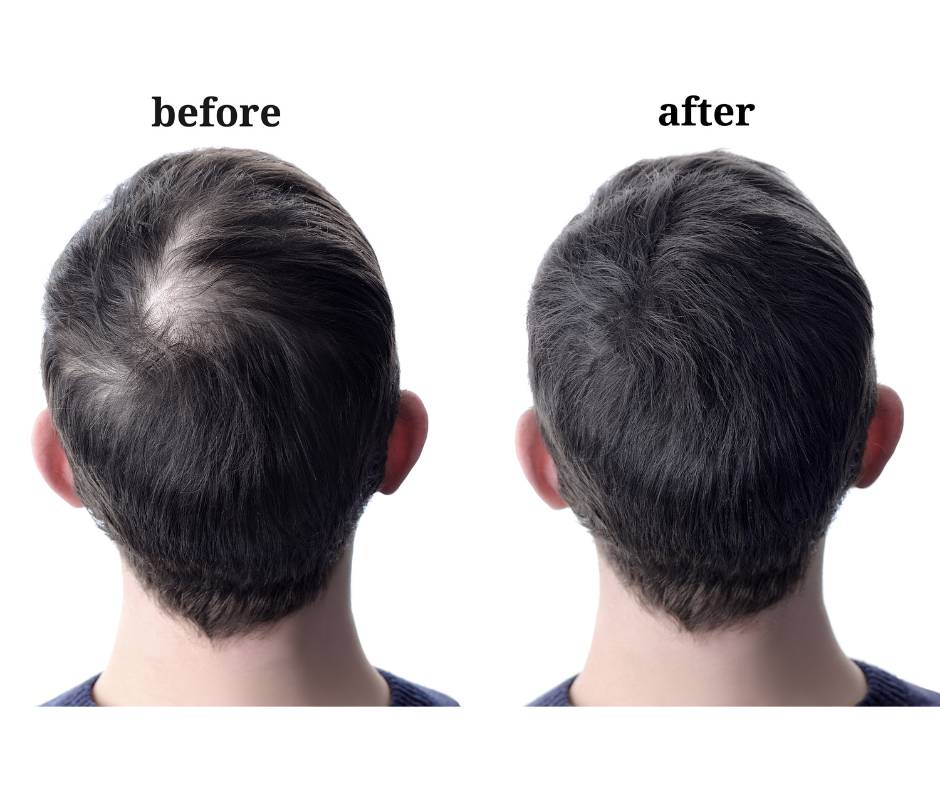 After hair transplantation, hair care is performed properly; the probability of infection will decrease if the antibiotics recommended by the doctor are used carefully. In short, hair care should be done with care to minimize hair transplant risks and side effects. The most basic way to end the possible side effects after hair transplantation is to choose the right doctor and a competent clinic. If these are done and the doctor's instructions are carefully followed within a week after the hair transplant, the infection risk is greatly reduced. If you do these, hair transplant efficiency will increase.
Read More – How does Testosterone relate to Hair Loss?