Enhancing your facial appearance with Non-Invasive Cosmetics treatments is the best way to restore volume, reduce wrinkles, and improve contours without surgery. There are several types of injectable treatments that target various cosmetic concerns using different methods.
Non-invasive cosmetics products
Some of the most recognized injectable products include
BOTOX® Injectables
BOTOX® injectables are best for treating moderate or severe dynamic wrinkles that form due to repetitive facial movements, such as smiling, squinting, and frowning. Primarily, Botox reduces the appearance of Crow's feet wrinkles, Glabella, Forehead wrinkles, Wrinkles around the mouth, Plus more!
Read- How Botox And Fillers Revive Your Age
In addition, the injectables minimize nerve signals between facial muscles, limiting their movement to create a smoother appearance on your skin. However, the injections do not prevent the muscles from moving entirely, so facial expressions are not adversely impacted.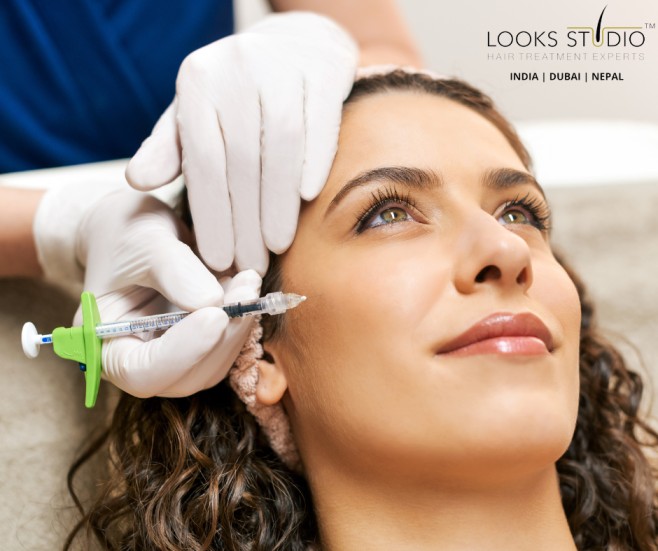 Juvederm Injections
Juvederm injections using hyaluronic acid are an excellent choice for restoring volume and reducing fine lines or static wrinkles. This brand offers several options for targeting different facial areas and wrinkles, including Juvederm Ultra XC, Ultra Plus XC, Volbella, Vollure, Voluma
The effects typically become apparent two to three days after botox treatment but are finalized after two weeks and last for up to four months. After four months, you may need additional treatments to maintain your enhancements.
Lips Fillers
Juvederm Ultra XC primarily enhances lip size by injecting a hyaluronic acid-based gel into the lips for up to one year after treatment. Additionally, these injections could smooth wrinkles around the nose and mouth, similar to Juvederm Ultra Plus XC. However, Ultra Plus XC injectables use a thicker gel filler, providing more substantial effects for patients with severe facial folds or nasolabial folds.
Juvederm Vollure injections reduce nasolabial folds by restoring volume underneath the skin, but results last up to six months longer than Ultra XC and Ultra Plus XC injections. Another option for lip fillers is Juvederm Volbella, which may smoothen lipstick lines for up to a year.
Lastly, Juvederm Voluma injections restore volume to the cheeks, resulting in a more contoured, lifted appearance for at least one to two years. Looks Studio is a speciality centre for Botox & Fillers supported and partnered by Allergan pharma.