Dermal fillers and injectable cosmetics are becoming more and more popular – and they're no longer just favoured by celebrities, men and women from every genre of life irrespective of social and financial status are opting for them. While facial and dermal fillers are one of Bollywood's most popular skincare treatments, specialist clinics, like Looks studio, are making dermal fillers accessible to all.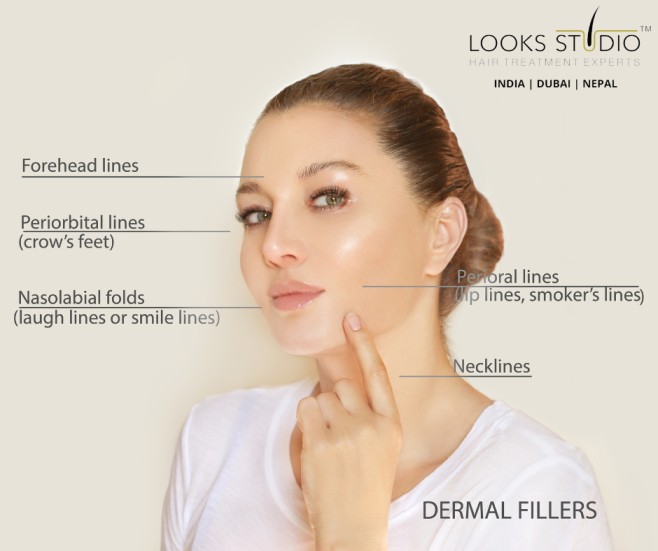 What are Dermal Fillers' injectable cosmetics?
Dermal fillers are a type of injectable cosmetic treatment that is used to add volume to the skin, reduce the appearance of wrinkles and fine lines, and enhance facial contours. They are made from a variety of materials, including hyaluronic acid, calcium hydroxyapatite, and poly-L-lactic acid. The most common areas treated with dermal fillers include the lips, cheeks, under-eye area, and nasolabial folds. Dermal fillers can also be used to enhance the shape of the jawline, chin, and nose. Treatment results typically last from six months to two years, depending on the type of filler used and the area treated.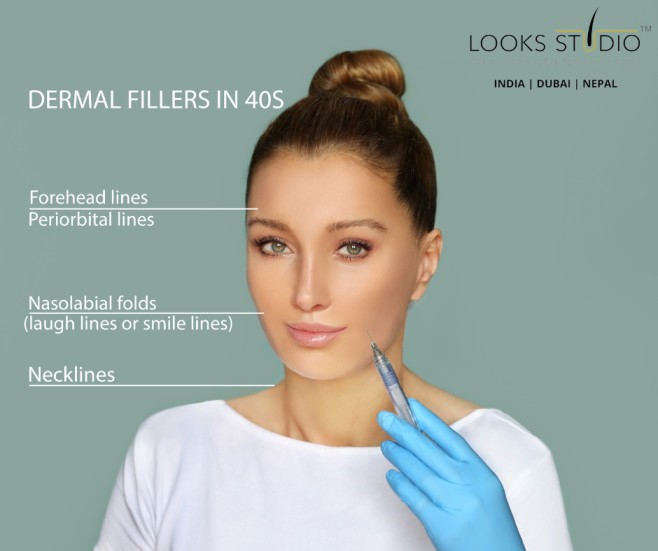 Looks Studio-for facial fillers
If you're a little weary of Botox or dermal fillers, we don't blame you! Over the last few years, there have been a few celebrity horror stories in the papers – all featuring that signature frozen-face look. However, what about all those celebrities who have used dermal fillers to enhance their youthful appearance and continue to look the best version of themselves? Some celebrities are rumoured to use facial fillers to enhance their appearance. Both men and women demonstrate what can be achieved with a good facial filler treatment these days in Mumbai, Bangalore, Pune, Ahmedabad, Delhi, Chennai, and Hyderabad Looks studio units.
Read More About- Dermal Fillers vs. Botox: Uses, Difference, and More
At our Looks Studio, our facial fillers are safe and natural-looking. They give you that youthful appearance you've dreamed of – without having to go under the knife. While many of today's celebrities choosing facial fillers are still rather young, dermal fillers are ideal for the ageing population. When the face structure begins to change and the cheekbones, forehead and nose sink inwards, dermal fillers can help.