Everyone experiences hair loss at some point in their life. Research shows that >60% of Men & 50% of women below the age of 35 face hair loss problems. As you grow older, this problem might increase severely, especially in males. Although hair loss can happen at any age, it affects comparatively younger people immensely damaging their confidence and causing unnecessary stress.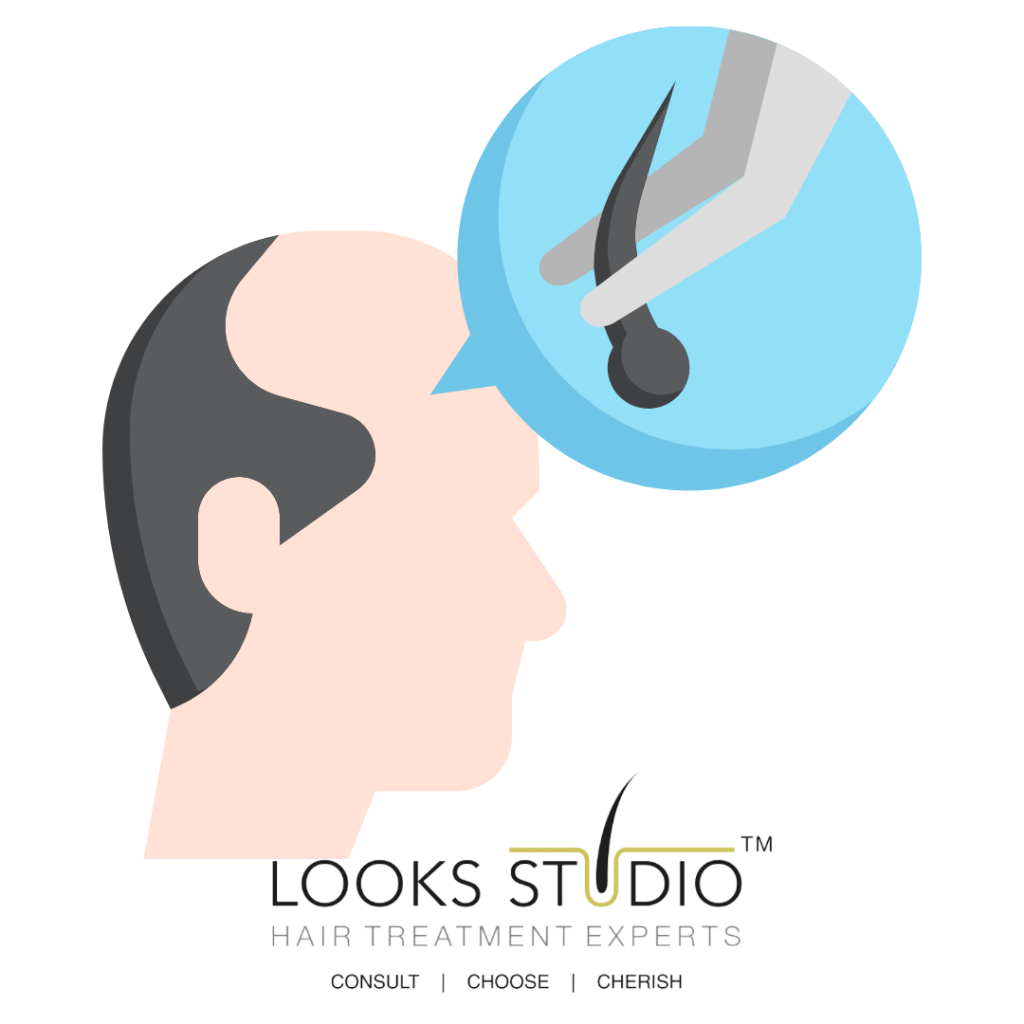 The demand for Hair Transplants has increased over the years. Sometimes even teenagers less than 18 years old call up hair transplant clinics because they notice severe hair fall. At what age should you get a hair transplant done? The answer to this question varies from person to person depending on their situation. Ideally, anyone who is above the age of 18 can get a hair transplant done. However, there are a lot of other factors to be considered before going ahead with the hair transplant procedure.
Doctors generally recommend that if you have a hair transplant requirement, you can get it done between 25-60 years of age. However, a hair transplant should be done when your hair loss has comparatively stabilized, is slow and predictable to get the best results. Also, a hair transplant will give you better results when you are at stage 3 or stage 4 of hair loss which is generally observed within the age group of 25-40 years. Hair loss stabilizes with age or through medications prescribed by doctors like Finasteride or Minoxidil. You have a limited donor area and over the lifetime you can probably get 2 or 3 transplants done without compromising on the hairline and look. Anything more than that will start showing as bald patches on the donor area and will not solve the purpose of a natural-looking transplant.
Book Appointment For Free Consultation – https://looksstudio.in/hair-transplant-landing.php
If you are younger than 25 years old, you should consult a dermatologist and consider non-surgical hair loss treatments such as Minoxidil and Finasteride. They will advise you and help you to slow down the rate of hair loss. On the other hand, you should not leave your transplant for too long. This can increase the risk of not being able to treat your hair loss through a transplant because your hair loss might be quite advanced and the donor area may not be feasible.
At Looks Studio, our primary focus is to provide you with the most natural-looking results using our trademarked Bio-integrated FUE technique. We advise our clients to get the hair transplant done as early as possible to give you that confident look. Over the years we have successfully treated 20000+ clients, the majority of which fall in the age group of 25-45 years. Before any treatment, we give a realistic picture of what results to expect from the transplant and if there is a possibility that you may need a transplant again in the future. Looks Studio is ranked as one of the best hair transplant clinics in India with lots of positive reviews and a 4.7+ rating on all social media platforms. The reviews speak for the reliability of our results.