Fillers is a hyaluronic acid-based gel-like substance that is injected beneath the skin to plump & smooth. This can be done in just minutes and is often performed by a nurse injector, dermatologist, or cosmetic surgeon. Hyaluronic acid is a naturally occurring substance in your skin. The results are natural-looking and dissolve over time.
How long do lip fillers last
Lip fillers come with the added benefit of being able to last anywhere from six to 18 months, which makes them great for people who want lip enhancement without having it as their everyday look!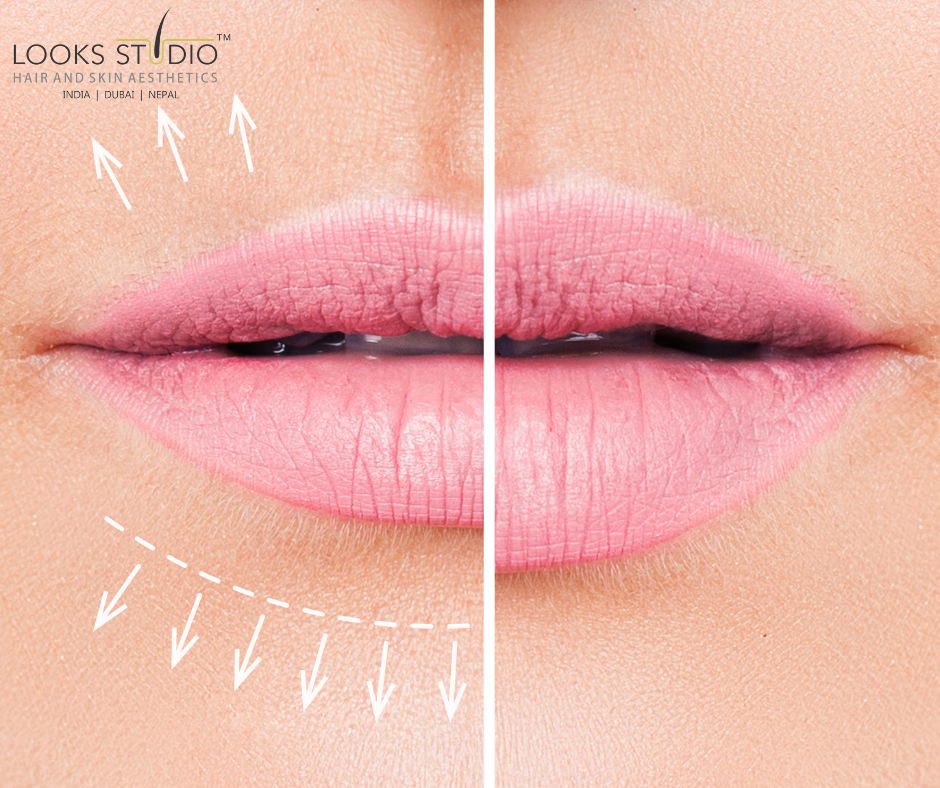 What is the cost in India?
At Looks Studio, we use JUVÉDERM and Restylane hyaluronic acid fillers. Lip filler prices vary from practitioner to practitioner and Clinic to Clinic but typically range between 20,000 to 25,000 Rs per syringe. At Looks Studio we charge the lowest ranging from 18,000 to 20,000 Rs.
Read- Botox For Men
How long do fillers last?
A common misconception about lip fillers is that they are a one-time treatment. This couldn't be further from the truth! Lip filler last approximately six months to a year, so you'll need more appointments as time goes on. Some people prefer it because it offers an easy way for touch-ups in those hard-to-reach corners of your mouth or if some droops down over time (which can happen).
Read- Dermal fillers injectable cosmetics
Types of fillers 
Lip filler come in many different shapes and sizes depending on what effect you're looking for – something thicker than usual lips with subtle volume, or thinning out the skin around your mouth which gives the appearance of plumper lips.
Alternate
An alternative to lip filler is a lip flip procedure using Botox or Dysport. It creates a fuller smile by relaxing those muscles that cause people to scrunch their mouths inward as they age, leading to thinner upper lips and wrinkles at the corners of one's mouth (a condition known as perioral lines). A lip flip creates a more pronounced and defined lip without adding volume.