There are many factors that affect the Hair Transplant Success rate of FUE hair transplantation. Choosing a
quality clinic and an experienced Doctor working with professional health personnel is
considered one of the most important factors in the success rate of hair transplants.
Factors Affecting Hair Transplant Success Rate
It also depends on the degree of hair loss, the condition of your donor area and the type of procedure
you want to undergo.
If you are a suitable candidate for hair transplantation, a doctor with sufficient experience and skills can provide a success rate of up to 98%.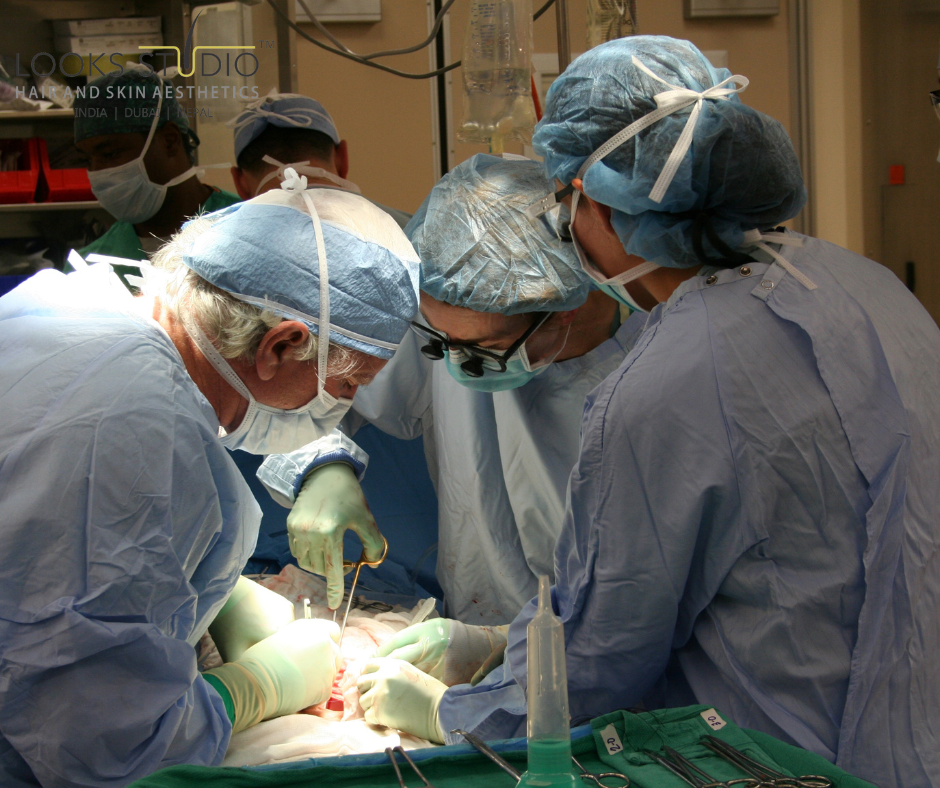 Technique for Transplantation
FUE Hair Transplantation technique results in a 98 to 100 per cent success rate in Looks Studio Bio-Integrated FUE method, considered the modern and 5th generation hair transplant method practised globally by leading hair transplant surgeons.
However, it should be noted that the expected level of success is based on the condition that the hair transplant doctor and the medical team performing the procedure are experienced and skilled in performing FUE procedures.
It is also important for the patient to understand that the FUE hair transplant procedure may require
multiple sessions for a higher success rate and satisfactory results.
Expectations for Hair Transplant Success Rate
The clinic's profile also matters a lot in the success ratio. It looks like Studio Surgeons follow protocols
by paying attention to sterilization conditions during the procedure, using fluids to support the
grafts and in ice cell technology method of preservation for optimum graft survival, determining
a good hairline, applying the procedure by a trained team who are experts in hair
transplantation, and complying with the doctor's recommendations greatly increase the chances
of success of the operation. On the other hand, approximately 5-6% of the transplanted hair
continues to shed throughout your life. This is an expected process. According to many doctors,
the loss of more than 15% of the transplanted hair during the life of the transplanted person
indicates that the procedure is inefficient.
Read- What is Hair Transplant: Method, Risk, Cost, During and Post Procedure things and More: Looks Studio(2023)
Conclusion
One of the most important factors increasing the success rate of hair transplant is the technique
used for transplantation. The best hair transplant technique used today is the Bio-Integrated
FUE hair transplant technique. In the Bio-Integrated FUE technique,
It is possible to achieve very successful results as the hair follicles are taken one by one from the donor area and transplanted into the transplant area. Hair transplantation with Bio-Intgerated Fue has
a high success rate.