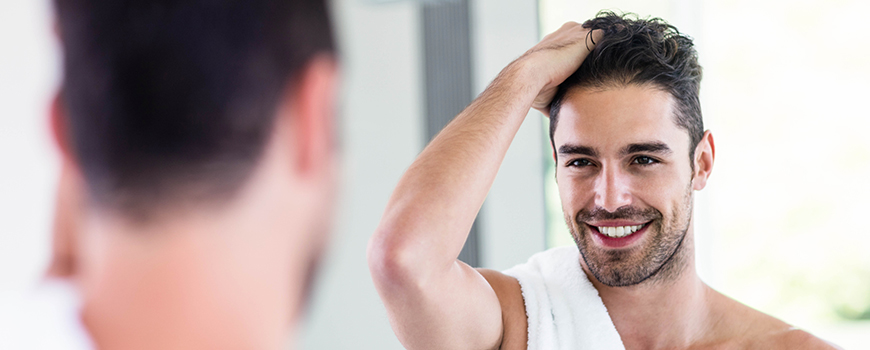 Hair transplant is the need of the hour for those facing severe hair loss. When the condition becomes irreversible with medication, Hair Transplant remains the only option. In India, hair loss in men is usually classified as 'Male Pattern Baldness'. This condition leads to an 'M-shaped hair loss' which is irreversible unless opted for a Hair Transplant. In this case, the most favored method is the Bio Integrated FUETM technique, which is a 4 to 8 hours procedure depending on the density of the transplant or the number of grafts.
FUETM is a minimally invasive surgical procedure. The hair at the top of a man's head is receptive to DHT, a male hormone that kills the hair follicle. However, the hair at the sideburns and the back are DHT resistant. Hence during a transplant, the hair from these donor sites is harvested and implanted onto the balding patches. The results of the procedure vary from person to person. Post the transplant, though hair starts growing naturally in 3 to 4 months, it takes around 6 months for the hair growth to reach its optimum level.
Speaking of Hair Transplant cost in India, it varies according to the technique and the number of grafts needed. Hair transplant cost in India starts from a minimum of '50,000 and can go upwards of' 1 lakh if one opts for the Bio Integrated FUETM. For the amount you invest, the returns are manifold. After a successful hair transplant, you will find new confidence and meaning in your life that will add value and positivity to your personality.
To opt for a makeover or to post any query, consult our expert surgeons at Looks Studio!